Camera Link™ interface 2 Mega Pixel(2M) 4M Pixel(4M) Camera
Overview
The ID2M Series are 2 Mega pixel and The ID4M Series are 4 Mega pixel in resolution. They uses CMOSIS high-speed CMOS sensor with Cameralink™ interface. They are ideal for inspection applications that require a high-speed frame rate.
| | |
| --- | --- |
| | |
| ID4MB-CL | ID4MB-CL Rear side |
Fundamental Specification
Model Number

CMOSIS 2M Pixel

ID2MB-CL(Mono)
ID2MC-CL(Raw color)
ID2MB-CLD(10TAP Mono)
ID2MC-CLD(10TAP Raw color)
ID2MB-CLIR(NIR)
ID2MB-CLDIR(10TAP NIR)

CMOSIS 4M Pixel

ID4MB-CL(Mono)
ID4MC-CL(Raw color)
ID4MB-CLD(10TAP Mono)
ID4MC-CLD(10TAP Raw color)
ID4MB-CLIR(NIR)
ID4MB-CLDIR(10TAP NIR)

Output Interface
PoCL Full(8TAP) / Deca(10TAP)
Image Sensor
Global Shutter CMOSIS CMV2000
Global Shutter CMOSIS CMV4000
Image Circle
2/3inch Φ12.755mm size
1inch Φ15.93mm size
Pixel Size
5.5μm x 5.5μm
Image Output
Effective Pixel 2,048(H) x 1,088(V)
Effective Pixel 2,048(H) x 2,048(V)
Pixel Clock
80MHz
Output Format
Mono / Raw color 8/10bit
Frame Rate
(To be accelerated by adjusting vertical line number)
Base 2Tap : 70fps
Medium 4Tap : 140fps
Full 8Tap : 280fps
*ID2MB / C-CLD, ID2MB-CLDIR is Full 10 Tap: 340fps output only
Base 2Tap : 38fps
Medium 4Tap : 75fps
Full 8Tap : 150fps
*ID4MB / C-CLD, ID4MB-CLDIR is Full 10 Tap: 180fps output only
Gain
0~+12db
Shutter Speed
off~1/50,000s
Partial Scan
ROI : 8 area
Trigger Mode
Fixed shutter trigger mode, plus width shutter trigger mode
Signal Output
PoCL Base / Medium / Full / Deca
Signal Output Connector
PoCL SDR26pin 2ch
Capture Board
PoCL Board of multiple
Supported cables
PoCL SDR26pin cables
Lens Mount
C Mount
External Trigger Inputs
PoCL
Power Voltage
DC12V±10%
Power Consumption
max. 2.5W or below
Size(excluding projections)
29mm x 29mm x 43mm
Weight
75g
Environment
Temperature -5~+45℃ Humidity 20~85%RH No condensation
Spectral Response
※Excludes lens and light source characteristics.
Monochrome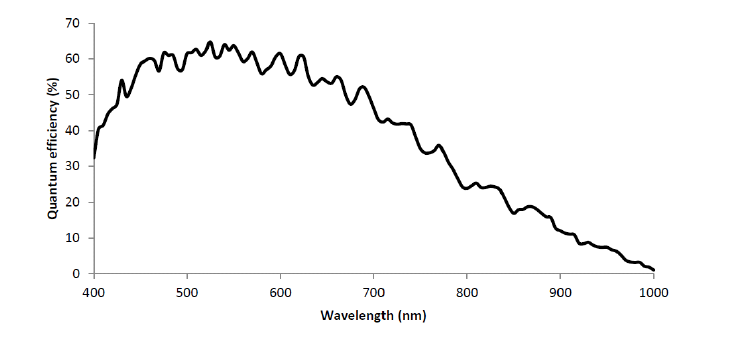 Color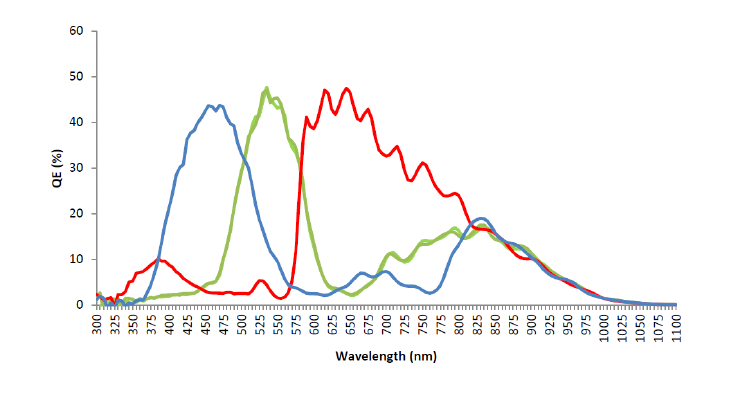 Dimensions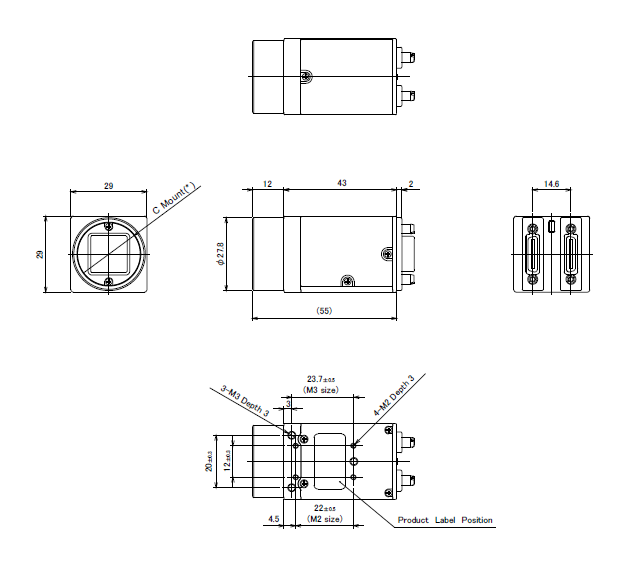 ※Please use C-mount lens with a screw length of 6 mm or less and a protruding length of 10 mm or less from the lens mount surface.
Download (Technical Manual)
●2 Mega Pixel(2M) Camera


DOC-0002-01_ID2M-CL_E_20130314.pdf(PDF:1,037kb)


DOC-0002-01_ID2M-CLD_E_20130905.pdf(PDF:342kb)


DOC-0002-01_ID2M-CLIR_E_20130314.pdf(PDF:435kb)
●4 Mega Pixel(4M) Camera


DOC-0002-01_ID4M-CL_E_20181119.pdf(PDF:922kb)


DOC-0002-01_ID4M-CLD_E_20130314.pdf(PDF:322kb)


DOC-0002-01_ID4M-CLIR_E_20141120.pdf(PDF:344kb)